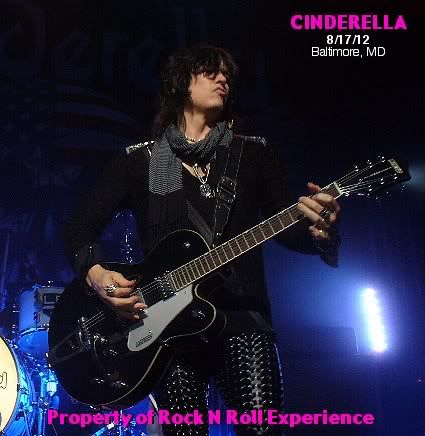 CINDERELLA
August 17, 2012
Rams Head Live
Baltimore, MD
Cinderella made their mark in the music world when glam rock was popular in the 80's and sadly the musical prowess of Cinderella was overshadowed by their looks.
Tom Keifer is an extremely talented musician who's vocals are as amazing as his guitar player yet his talent took 2nd fiddle to his looks because in Cinderella's prime they were all about big hair, glittery clothes & heavy make-up which made the bands music take a back seat to their appearance.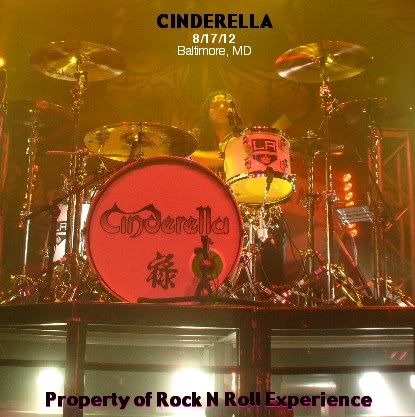 Cinderella eventually toned down the glam looks a bit towards the end of the bands heyday and by the time the band called it a day Keifer was having serious vocal issues which prevented him from singing for quite some time.
A few years back Cinderella decided to reunite for the fans and the unique thing about Cinderella is the 4 original members are still in the band, they sound as good as they did back in the day, they all look pretty much the same with the exception of Eric who let the super long blonde locks go and for what it's worth I'd say Cinderella are the best band still touring from that era.
The 2012 "25th Anniversary" tour stopped at Rams Head Live in Baltimore on August 17 and I was surprised by the large crowd in attendance because last year when Cinderella played this same venue there were less people there; last time around the upstairs was closed off but on this night they had the upstairs opened & while the club was not totally sold out it was filled in way more than it was last year for Cinderella!
My only complaint is the short set they played because they came on around 8:50 PM & were finished at 10:05 PM and that included a small amount of down time for the encore, etc., and you can see by the set list they didn't really toss in anything too obscure or off the wall, they played a standard set that pulled out everything you'd wanna hear from their "hits" & then they were done.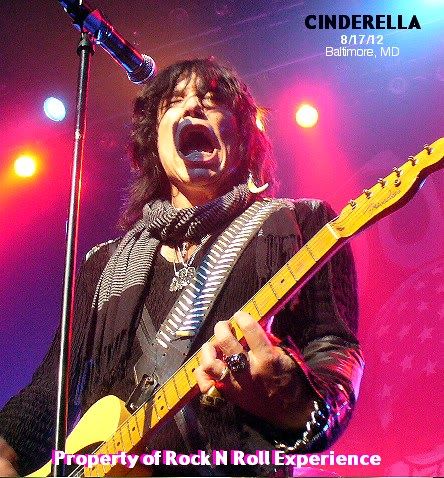 "Shake Me" was the 2nd song in the set and when they started it I was taken back to when I was a little boy & I'd see the "Shake Me" video on MTV back when MTV showed music videos...it was a weird flashback because Cinderella are still that same band from that video for the most part. "Shake Me" sounded amazing and I've always appreciated how Keifer would use a Telecaster quite often to get that tone which complimented his voice so well....hard rock bands in this era could seriously learn a thing or 2 from the guitar tones Cinderella utilize onstage!
I mean no disrespect to the other members of Cinderella when I say this BUT Tom Keifer is the show up there and it's easy to not even notice the other guys for the most part because Keifer carries the show 100% whether he's playing sax during "Shelter Me", playing piano during "Don't Know What You've Got..." or looking like Jimmy Page with his top hat & twin neck Gibson during "Night Songs"....Keifer owns the stage!
The encore was interesting because they came back with "Long Cold Winter" which is a full on blues jam and while I personally loved it I think they would have been better playing "Nobodies Fool" in the encore because it's one of their bigger hits and blues jams can be hit or miss with some crowds. "Shelter Me" was the nights closer & personally I think "Gypsy Road" would have been a better closer but regardless Cinderella gave the crowd a great, albeit short set & in 2012 they still rock hard!
Click here to "Like" Rock N Roll Experience on Facebook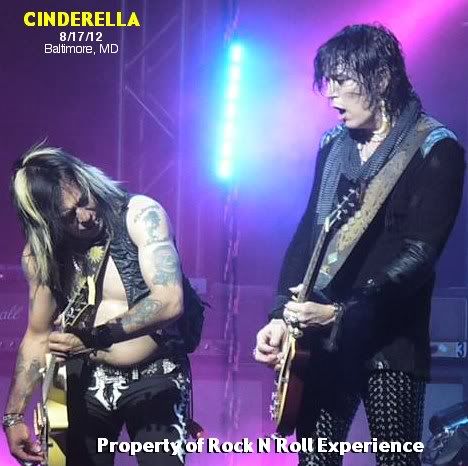 SET LIST: Once Around The Ride, Shake Me, Heatbreak, Somebody Save Me, Nightsongs, More Things Change, Coming Home, Second Wind, Don't Know, Nobody's Fool, Gypsy Road, Long Cold Winter, Shelter Me