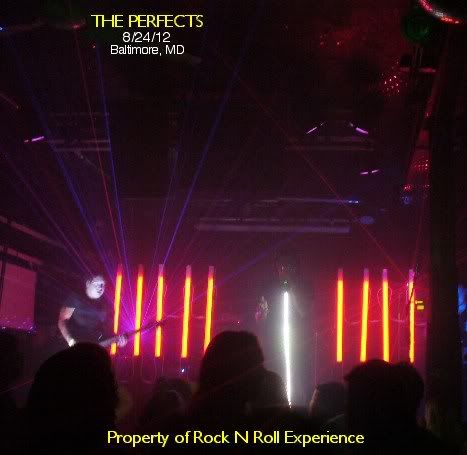 THE PERFECTS / THE STATIC
August 24, 2012
Ottobar
Baltimore, MD
This show was billed as a "video shoot" show & and the 2 live bands playing both filmed their entire sets for use in their upcoming music videos.
Between sets DJ Sean of the Dead spun music ranging from Danzig & The Bronx to Dubstep, Alternative & New Wave.
The doors opened about an hour late and The Static took the stage first for a set that I'd describe as one can of hairspray away from being Flock of Seagulls!
The Static are good at what they do, they play dance friendly pop rock and I swear that one of their songs rips off a Vanessa Carlton song because it has the same hook!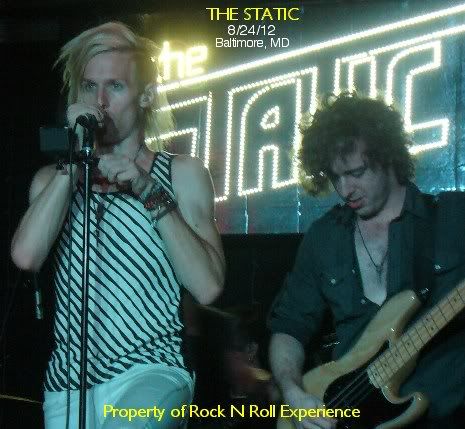 The Static have a very metro look onstage and their band members quite often switch instruments while the core theme of the bands sound is layered synth which EVERY song has a decent amount of.
The Perfects were the nights headliner & they didn't disappoint the crowd with their set of dark electro rock that's equal parts dance music & hard rock combined.
The band filmed a video for their cover of "With or Without You" by U2 and The Perfects version is much darker than the original with a dance beat in the place of the standard beat the original has.
The encore of the night saw The Perfects inviting a slew o' girls onstage to dance and overall it was a fun night.