MY DARKEST DAYS / SONS OF THE RADIO / SURRENDER THE FALL / OTHERWISE
October 12, 2012
Baltimore, MD
Ram's Head Live
Doors opened at 7 PM & the show started promptly at 8 PM although many people were in the area much earlier to catch game 5 of the Orioles show down with the Yankees at area bars...sadly the Orioles lost BUT it didn't stop the crowd that showed for this show from enjoying their night!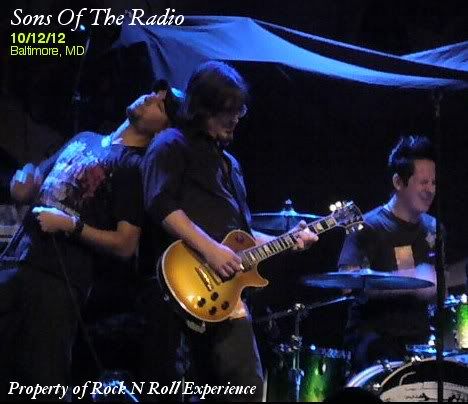 Sons of the Radio opened the show with a set that was short, to the point and left no room for fillers.
Having seen Sons of the Radio on mostly smaller stages I'll be the first to admit that the band made the transition from small stage to large stage quite well & the band members stepped it up to rock the My Darkest Days crowd hard!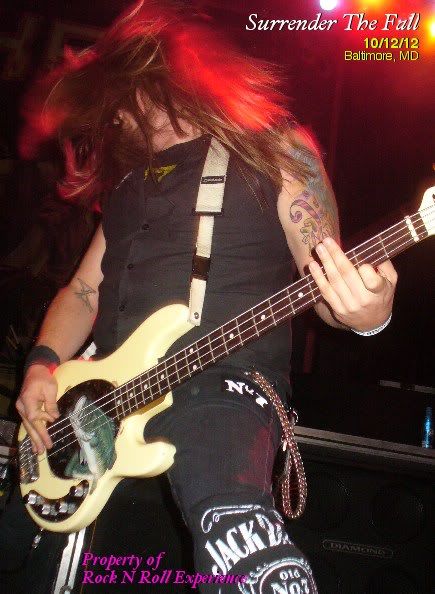 Mixed in the Sons of the Radio set were 2 brand new songs that show a tad more commercial side to the band & they did a good job of warming up the crowd.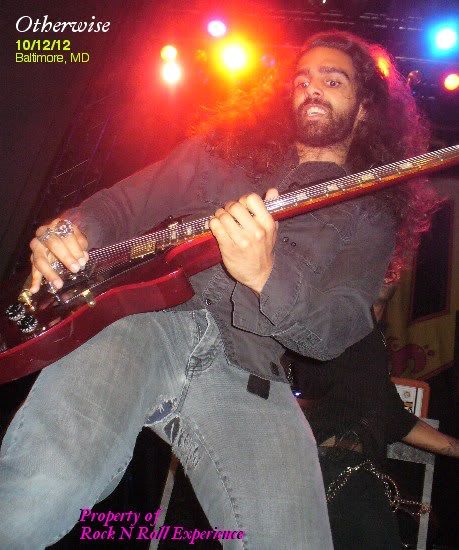 Surrender the Fall were up next & I was pleasantly surprised with what I saw when they took the stage because the band was a tad rough around the edges, they were equal parts sludgy metal & dirty rock n roll...the bands members looked dirty & their music had a tad more edge than what most bands on this bill did & that's probably why I enjoyed their set so much....this was the band that didn't fit on the bill; they were not pretty!
Otherwise were direct support for My Darkest Days and I was impressed with the fanbase Otherwise had because I had seen them before but they left no impression on me. The singer for Otherwise reminds me of Chris Daughtry on some levels and the band, once again, left very little impression on me and it's simply because their music was generic on many levels.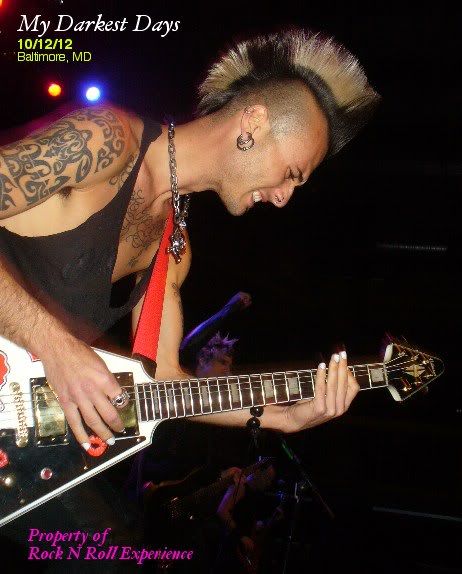 Otherwise have a good stage presence, the band members all do their part to create a solid rock n roll show onstage BUT their music was just forgettable to me and that's why I took nothing away from their set.
My Darkest Days were the main attraction and they had the large backdrop behind them with their name/graphics on it, the bands amps were covered with large cases that featured band graphics and the show was exactly what I knew it would be....5 guys onstage playing pop/rock music & the crowd loved it from start to finish!
Ideally My Darkest Days is a here today, gone tomorrow type band and what I mean by that is, "Porn Star Dancin" is their only big hit & when they play it live I won't deny that the song is NOT that great live...Zakk Wylde's guitar solo's are what made that song memorable & when they play it without him it's thin sounding & limp....the band sells a decadent, wild, crazy, party vibe styled show and the thing is, they are not Motley Crue circa 1987! The band is closer to Nickelback & Hinder than a hair band in both music & vibe BUT they play the "party band" thing up & they are totally disposable BUT fun to see if you can appreciate fluff.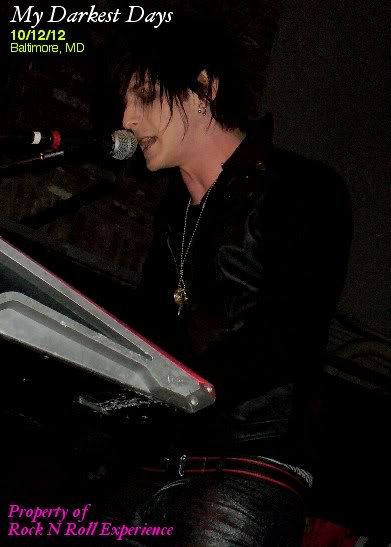 The selling point to the band is their looks and sadly I believe that's why the girls show up....their music is bland at best BUT they are all pretty dudes so they get a pass with their looks & during "Porn Star Dancin" they brought up about 30 girls from the crowd to dance...it was what it was, it was a party regardless of how generic the music sounded & if you were able to get past the bland music you could have a good time with it for what it was...it was a Friday night & the Oriole's just lost their shot at being in the play offs!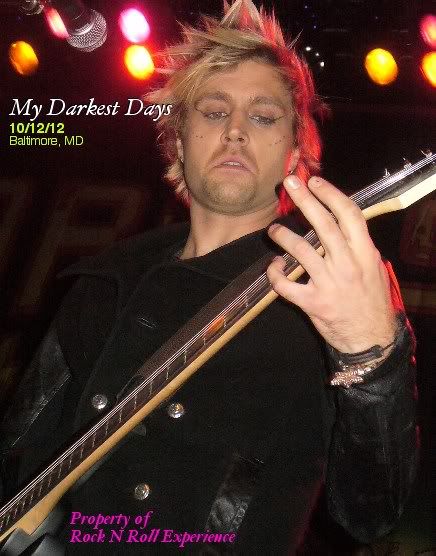 My tip for the guys reading this, if you're single & looking for a fun night, go see My Darkest Days simply because there are tons o' single girls at their show & you WILL have a fun time....trust me, I did!
Click here to "Like" Rock N Roll Experience on Facebook