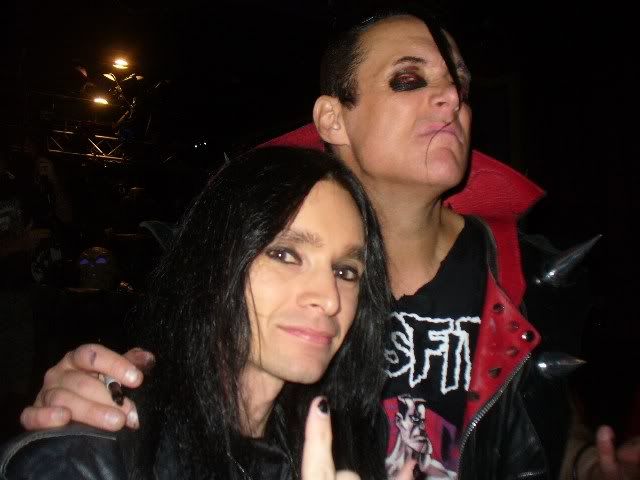 MISFITS
December 6, 2012
Baltimore, Maryland
The only original member left is Jerry yet the Misfits remain one of the most influential & marketable punk bands of all time!
Blending 50's rock with horror punk and songs that are barely 2 mins in length yet leave a mark without even trying...that's the charm of the Misfits...they don't waste time on banter & fluff...they do the job loud, fast & hard and before you know it they are all gone....that's also the irony of the bands early days with Glenn Danzig because the original line up lasted briefly yet their legacy & iconic skull logo have lasted for 2+ decades!
This show was not the bands tightest set BUT vibe wise I'll say that it was a party night because the crowd was loose, the band seemed to really be into the show and my only gripe was that they cut "Last Caress" from the set!
The sets closers were "Die Die My Darling" & "Halloween" & Jerry gave his stage worn shirt to a fan towards the end of the set.
Probably the only "new" thing I saw this night was when Jerry broke a bass string onstage....I've seen the Misfits many times & this was the first time I'd ever seen him break a string onstage during a song.
I give the band kudos because all of their T-shirts were $20 & prices at their merch table were reasonable...they didn't charge over prices amounts for stuff you can buy cheaper at Hot Topic or online!