SMILE EMPTY SOUL / HURT
April 14, 2013
White Marsh, MD
House of Rock
On a Sunday night in Maryland it's rare to find a rock n roll party....the crowd in attendance for this show was small but they made up for it with enthusiasm.
I arrived about 10 minutes before Smile Empty Soul took the stage & their stripped down grunge personified set was short and to the point with no filler, no excessive stage banter and simply non stop rock!
Set wise the band played a few new songs mixed with tracks from their first 2 releases and initially I was never impressed with singer/guitarist Sean Danielsen's playing but when I had a chance to be up close & break down his original material I give it to him for creating some interesting music that's equal parts grunge, hard rock & even a little hardcore at times.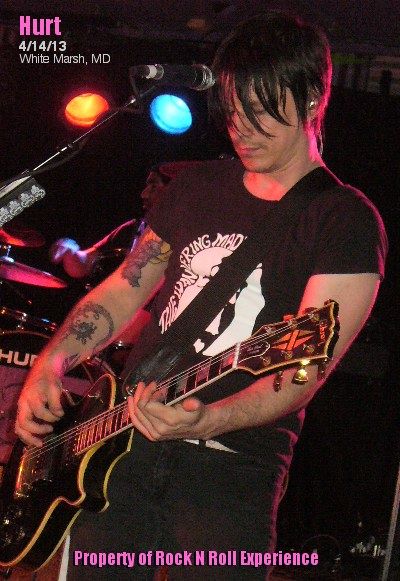 Hurt were the last act of the night and they played a solid set but to be honest with you they were a tad boring and while I give the band props for delivering a strong set I can't deny that they were just very blah overall.
Click here to "Like" Rock N Roll Experience on Facebook