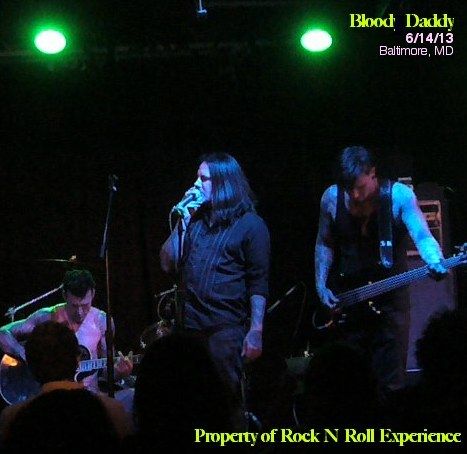 BLOOD DADDY
June 14, 2013
Baltimore, MD
Ottobar
Blood Daddy are new to the Maryland music scene yet it's collective members have been major players in the area for many years. Featuring ex members of Burn The Fields & Nothingface, Blood Daddy played their first Baltimore area show on June 14 opening for Polkadot Cadaver and the bands set is best described as short but sweet because they had limited time to rock the crowd and they packed as much power as they could into their short set.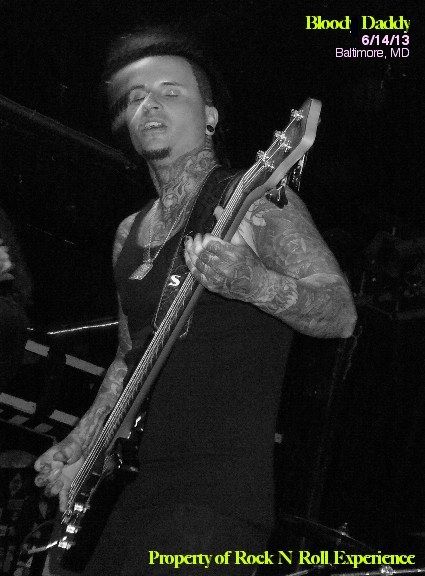 There were cinder blocks stacked 2 high in front of the drum kit & they were used as a make shift stool for the bands drummer to come out & play acoustic guitar towards the end of the bands set.
Musically the band blends hardcore with hard rock while the vocals are like a darker Eddie Vedder ....as a unit the band is new and still gelling but the rhythm is already super tight and it will be interesting to watch this band grow & develop because every band changes over time once the members get in that groove from constant playing together.