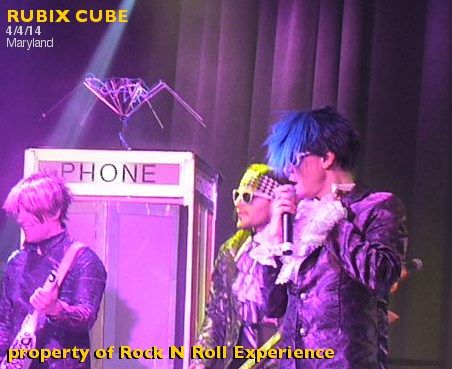 RUBIX CUBE / BIZ MARKEY
4/04/14
Maryland Live! Casino
Maryland
When you catch a Rubix Cube live show you see a true onstage collage of all things 80's and I won't lie, it's a fun time where you can forget about your problems and lose yourself in the goofiness that was the 80's.
Devo, White Snake, Madonna, Michael Jackson, Poison & Prince are all covered complete with adorning costumes. On this night they utilized a blow up doll for the dance sequence during "Time of my Life" from Dirty Dancin' which was quite comical.
Rubix Cube performed 2 sets & their first set ended with a scorching cover of "Let's Go Crazy" by Prince.
Between sets 80's rapper Biz Markey performed a DJ set and I won't lie....it was a total let down when he didn't sing "Just a Friend". The Biz Markey set was simply Biz DJing and playing 70's & 80's songs with a random mic check from Biz & some occasional scratching. "Sweet Home Alabama" was played and it was followed by a Steve Miller song....this was perhaps the only time I've ever seen a room full of African Americans dancing to Lynyrd Skynyrd!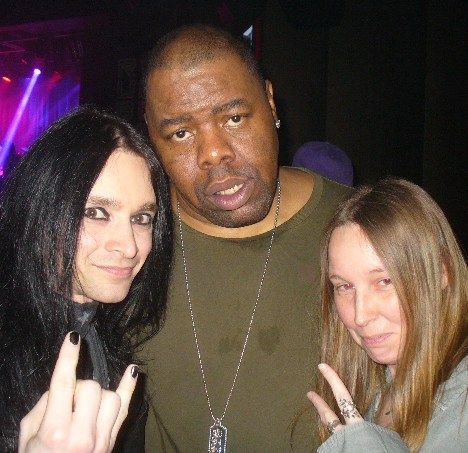 When Rubix Cube finished their 2nd set Biz did another small DJ set which included "Miss You" by The Rolling Stones & "Let's Dance" by David Bowie. Like I said before, it was a definite let down that Biz didn't sing his hit but he did seem to have fun doing his thing and he brought a decent crowd to see him DJ!
Click here to "Like" Rock N Roll Experience on Facebook.