"History of The Eagles"
This 3 dvd set is the complete history of the 70's biggest country rock combo which essentially started out as the backing band for Linda Ronstandt & that the song "Desperado" was not a hit till Linda covered it first!!
There are so many factoids about the band on this documentary that you'll be amazed to see & hear all the candid honesty from members Glen Frey & Don Henley...the situation that led to Don Felder being fired is harsh & hearing Glen Frey tell it like it is on the matter is a moment of innocence lost while listening to Don Henley talk I can't help but think that AXL Rose is almost identical to Henley in almost every way because the 2 are so quirky, egotistical & full of themselves yet they are also musical icons who create art that you can't deny is brilliant!
The casual Eagles fan might not know that Joe Walsh was added to the band after the 3rd record & that the inner turmoil within the band was what destroyed them....Glen Frey was the cool rocker in the band & he had a constant struggle with other members of the band as to whether they would remain country or go more towards the rock side....when Joe Walsh joined he added more rock to the mix & "Life in the Fast Lane" was a Joe Walsh lick that Joe explains in the documentary.
Overall this is a great band documentary that lays out the good, the bad ant the ugly quite well.
"Agony and Ecstasy"
When I removed the cellophane from this cd I was confused as to what this band was all about because the inside pic looked like an old time rock show poster....upon reading the liner notes I suddenly realized this entire cd WAS a pressing from an old 70's act that never really made it and the band itself is/was an improv/art rock/punk/hard rock explosion of weirdness.
The bands cover of "Purple Haze" features the main guitar parts played on trumpet and the music is a mix of King Missile meets Ween...it's lo fi and the recording quality varies from song to song with the core values of the songs remaining in tact despite the age of the recordings on this disc.
"21st Century Megalomaniac"
Punchy, In Your Face Modern metal with strong tone, solid vocals & good song writing....the latest EP from Madlife kicks ass & this 5 song EP leave you wanting more when it's over because each song stands on it's own!
"A Blueprint For Writhing"
I'll admit that when this cd starts out it will throw you because the build up for the first song, "All Beauty Fades" is very slow & you won't expect the heaviness that the song packs will it kicks in & then you're like, wow, these guys rock!
Structure wise I like how the band writes their music because each song has a depth, a heart, a soul, and every song has the high/low dynamic which works very well for the band.
Musically I'd say they are a better version of Nickelback & what I mean by that is each song is well crafted, solid & hit worthy BUT Nickelback are a tad watered down whereas One Less Reason have a tad more cred because they are not over exposed like Nickelback.
The vocals are the selling point for this band...dynamic, rich & radio friendly & the guitar solo's are classy too where applicable.
"The Goat"
Sant-Fe based alt-folk-rockers Round Mountain have an interesting new record out entitled "The Goat" that mixes up unplugged instruments to create a sound that's very original with tones of country, alternative, mid eastern at times & overall mellow with good vocals.
"Takin' a Chance On Love"
This 11 song record starts off with a piano driven track called "Malibu" that has NOTHING to do with the Hole song of the same name & it kinda reminds me of "Fade Into You" just a tad while "Wandering One" reminds me of an obscure Doors song...overall the music is retro sounding & lo fi which is the overall charm to this record..it's NOT mainstream & will never make the band rich and that's NOT what true art is about in all honesty...this record is an expression of creativity.
"naked"
AMAZING! That's how I'd describe Dug Pinnick's new solo record because the first song starts off heavy as hell with a killer groove & the lyrics ARE the Dug Pinnick story which...it's the sad reality that he has no insurance, never made much money yet he's traveled the world & lived his life like a rock star without any riches.
"If You Fuk Up" is my personal favorite off the record because the chorus is pure pop with a hard rock edge & I can't help but fall in love with this song...it's probably my personal favorite for 2013 in all honesty because it's just that damn good!
"Heart Attack" has a cool time signature and overall I think this entire record is kick ass from start to finish because Dug knows himself quite well & the music on this record doesn't veer too far from what Dug does well...it's hard rock with soul, a touch of blues, a few slow moments & for the most part the overall vibe is just REALLY heavy!
"La Furia"
Originating from Chile this band has been around for 15 years & this is their 3rd record...my only complaint is that all of their stuff is in another language & I can't understand anything they say right down to the song titles!
Musically the band crushes & they are definitely power metal personified....the production is really good on this cd & the guitars sound really good while the vocals retain that old school thrash metal tone & the rhythm is punchy & keeps it all together.
The only negative thing I can say about this record is the language barrier creates a little weirdness because as an American I can't tell you what any of the songs are about or even what the song titles mean.
"s/t"
This cd is a compilation of material this band released over the years...the cool random fact is that on the bands original demo Kerry King from Slayer song back up vocals!
Musically the band was straight up cali-punk ala old school Suicidal Tendencies and the lyrics are comical!
I give the band credit, they put a solid package together that includes just about all of their music & the cd rom part of the disc includes 2 complete concerts, a set of demos & rehearsal footage so if you've never heard this band before this IS the definitive cd that captures what they were all about.
"Altered Tunings"
The opening track on this record "Tracks" reminds me of "Hey Jealousy" by The Gin Blossoms ever so slightly and the music on this record is pure alt rock that's kinda 90's sounding with an emphasis on solid writing, quirky tones & catchy hooks.
"Homer" has a groove that's fun, "Modern Geeks" sounds angry and "Of Dr...." is brooding and slow...that's the range of emotions on this record and as a complete body of work I give Mara Donis kudos because this record is quite excellent!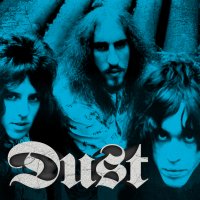 "Heart Attack * Dust"
The music on this cd is all rereleased material from the bands 2 previous releases and the music sounds dated which is to be expected. The bio states that this is the first American Heavy Metal band & I disagree because they are NOT heavy metal at all...they are great song writers, good players & actually I think their ballad "How Many Horses" is their best song because it's touching & sweet but overall the band is a hard rock unit that's sound is pure 70's with elements of The Stones, Blue Cheer...this band features a young Marky Ramone on drums just incase you didn't know & that actually is the selling point to this band in all honesty.
Click here to "Like" Rock N Roll Experience on Facebook