Stars and the Sea, A Secret Policeman's Ball, The Fall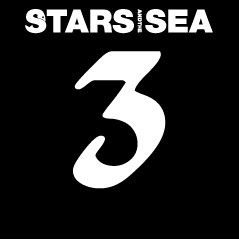 "3" EP
The latest release from Stars and the Sea is an EP entitled "3" which represents the band quite well with 5 tracks (3 new ones & 2 bonus cuts) which cover how versatile the band is...there's hard rock, moodiness, & darkness...that's the best description I could give you for the bands overall musical direction because some stuff is straight up hard rock ("Love") yet the band veers in some directions that are more alternative & dark ("To The Dance") with occassional hard rock moments ("She's Mine").
The bands new EP shows musical growth since their first recordings and it was a smart move releasing an ep with a handful o' new music because independent bands have no need to record an albums worth of music at this point...the bands fanbase will enjoy the new tunes and releasing an EP allows the band to put music out there faster than it could if they were writing a full length release.
Check out show dates & more from the band at: www.starsandthesea.com
"Re-Mit"
This is supposedly a legendary band from overseas that's been around since the 70's & touted by John Peel as a big deal but to be honest with you I don't "get" the bands direction...musically they are quirky, weird & the songs sound dated with random odd tracks which are not even music mixed in between musical tracks.
I didn't care for this disc too much because the music was just very random and nothing was cohesive on this disc.
"Teenage Crimewave"
This cd starts off cool with an intro that leads into a slow song but the last minute of said slow song ("Brian's House") is fast & heavy....it's the kind of song that throws you for a loop & therefore I found it pretty interesting.
"I'm Not A Scientician" sounds like a rip off of a Cure song in parts but it's very original and original sounding with a weird keyboard part that I don't know if I like or not...at the 1 minute mark the song kicks into high gear & you can't help but fall in love with this track!
"Try To Find..." is my personal favorite off this disc because it's loud, fast, angry & heavy as hell...the song is not even a minute long but it'll kick your ass.....you've been warned!
This cd has some 80's styled pop trappings yet it's also got elements of metal and punk which make it a fun record....the pop & heaviness combine to make a unique blend which allows you to dance in some moments & mosh during others.
Click here to "Like" Rock N Roll Experience on Facebook