Black Label Society, Avenged Sevenfold, Stone Soul Foundation, & more
"Unblackened" EP dvd
Black Label Society have grown over the years to a point where it's not just a band it's a heavy metal gang complete with patches that show your affiliation to the band in the same manner that a motorcycle club would use. Zakk Wylde is the last great "Rock N Roll Crazy Man" who embodies the testosterone soaked riffs of Ted Nugent coupled with the over the top manliness of Manowar....Zakk is a real man & he's not afraid to carry the torch for barbarians everywhere!
"Unblacked" is the latest offering from Black Label Society and don't let the title fool you....the concert is a scaled down version of what Black Label Society usually does BUT it's also a kick ass, in your face hard rock show. The primary changes are simply that Zakk & company are setting down for the entire show, the volume is a little lower & they have a few extra members onstage including a keyboard player which simply enhances the sound & gives it a slight Allman Brothers vibe in certain moments.
Zakk plays piano quite a bit on this dvd and it's interesting to see Nick playing the note for note solo's Zakk wrote because Nick does a great job playing in the exact style Zakk does.
"Losin' Your Mind" kicks off the show & it's a kick ass country-fried rocker that sets up the show quite well because the show is intimate, mellow at times and more about the vibe than the aggression.
Zakk looks a bit weathered when they show close up shots of his face and my only complaint would simply be this: when Zakk solo's DO NOT pan off & show the crowd or other members...Zakk Wylde fans want to see him play guitar solo's!!!!!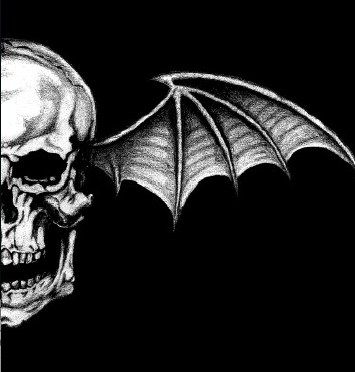 "Hail To The King"
It's interesting that Avenged Sevenfold utilized a primarily all black record cover for this release ...I say this because my initial thought on this record was that they really stepped it up & I would compare this record to Metallica's "The Black Record" simply because they have slowed it down a bit and really focused on writing solid rock anthems...this is their big record which their fan base will either love or hate....it's their "sell-out" record because the style has changed and it's the one that will probably make them even bigger than before simply because they are crossing over from the scene they came from originally to a more mainstream area.
The songs are all just around 5 minutes or more in length and as always the guitar work from Syn Gates is phenomenal while Matt's vocals are strong & intense.
"Doing Time" is probably my favorite song simply because it's one of the faster songs on the record yet it has a retro metal feel to it.
"Crimson Day" will definitely be a radio single & will make the band alot o' $$ because it's a touching slower one that gets stuck in your head almost immediately.
"Acid Rain" closes out the record in style & on a rather mellow note. Overall I dig the new Avenged Sevenfold record but I will admit that at first I was on the fence with it simply because I loved the bands earlier material and this record is a new chapter for the band.
"Electric Valley"
Grooves, Hooks, Style, Great Tone....the latest release from Stone Soul Foundation has all of the above coupled with rock n roll fire & great guitar solos!
I popped this disc in & was blown away by the first few seconds simply because the band reminds me of old Black Sabbath, Trouble & even a little bit of Deep Purple....the twin guitar attack sounds soooo damn good and the vocals of Sean Muldoon on top of it all makes it absolute stoner rock perfection!
It's rare that an independent release captures my attention like this because usually the overall packaging lacks something but this record kicks ass, it sounds amazing and I give the band total props because they sound like a road perfected machine that knows who they are & the true beauty of the band is that they are actually solid players and they take their music to another level with solid playing, good writing & catchy hooks.
From start to finish this record is sheer rock perfection!
"Little Trailer Ruby"
The cool factoid about this record is that it was primarily funded by Kickstarter and while the bio states that you need to listen to the record a few times in order to "understand" what the artistic vision is I will say that I "got" the artists' vision almost immediately and this entire record is best summed up like this: This is a noncommercial release filled with emotions, mellow moments, unique instrumentation's and solid writing from a misunderstood misfit.
Click here to "Like" Rock N Roll Experience on Facebook