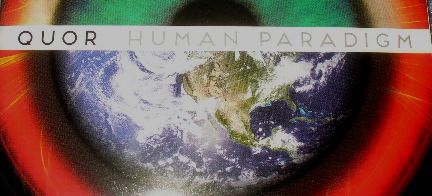 QUOR
"Human Paradigm"
This EP surprised me because it's called a " Two EP Snack Pack" and comes with not only the "Human Paradigm" EP but also the "We Are Going To Be Awesome" EP as an added bonus!
Musically "Human Paradigm" is a tad over 15 minutes with the general tone being thick, thunderous metal. The title track is clearly the stand out moment for this EP because it has a classic feel to it.
The vocals are clean and melodic with the guitars enhancing what the vocals lay down; there's a definite prog side to what QUOR do.
The "We Are Going To Be Awesome" EP is a tad heavier than the "Human Paradigm" disc and what I give the band credit for is recognizing that an EP should be short and to the point because both discs are barely 15 minutes long and cut right to the chase with NO filler!
Click here to "Like" Rock N Roll Experience on Facebook!